Prairie State Energy also sells a variety of unbranded fuels to private branded gas stations. Prairie State Energy purchases its unbranded product from major refiners ensuring the product meets or exceeds both the government and auto manufacturer standards for fuel quality. The wholesale market for unbranded fuel continues to grow and refiners are looking for companies to purchase finished products at discounted prices versus branded products. PSE has secured relationships with major suppliers for product procurement to supply its current and future customers.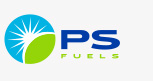 PS Fuels is Prairie State Energy's own brand of gasoline and diesel fuel. All our fuel is high quality, additized products. Specifically, our gasoline products meet or exceed specifications for all automotive car manufacturers. We are also proud to sell biodiesel products that can be blended with up to 20% renewable fuels, local regulations can vary the amount of Biodiesel allowed so please contact us for further information. In addition, we winterize all of our diesel fuels in colder months as an extra measure of protection for our customers' vehicles. It's all part of our commitment to providing our customers with the best possible fuel products.

PS Market represents our vision for convenience retailing. We offer the retail customer a warm, comfortable and inviting atmosphere that many remark is more reminiscent of a nice restaurant than a convenience store! We want to give the motoring public a place they can feel comfortable to both purchase an in-house prepared meal and consume while visiting our establishment. There are no franchise fees or mystery shops of any kind to contend with if you desire to brand your store PS Market.