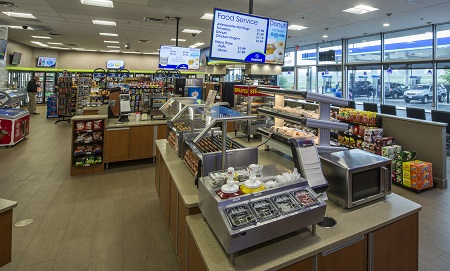 PSE develops and deploys analysis-based strategies designed to enhance profitability and/or minimize risk. This can include consultation services geared towards New to Industry (NTI) and/or store remodeling considerations (i.e. how large of a store should be built, be, how many gas pumps are needed, what types or fuel should I offer, etc.) or operational considerations (recommendations for store layout, services offered, etc.). In either case, we always prefer to begin with a feasibility analysis based upon your market and competition. Who are your competitors, what are they offering, how good are they, and what is lacking in their offer?
At PSE, we understand the challenges our customers encounter every day. Like you, we've owned & operated stores and had to fight to stay competitive against chains that seem to be adding a new store every month. We think that as a business owner, you need more than just a company to take your order for a fuel load – you should be more than just a number. We get to know you, we've got your back. We'll come out and meet you quarterly (more or less if you like) and share our insight and business practices to help make sure that you not only survive – but also grow and thrive.
We also recognize that while healthy fuel margins are wonderful, they are unreliable. A successful strategy must include focusing on non-fuel profit centers to survive during lean times. We can help you tailor the offering to the community you serve and share the insights and data from the industry as a whole to explore new profit opportunities. With careful planning, leveraging of available tools & data, a thorough market analysis, proven technology and techniques, and strategic partnerships, we've enjoyed much success lessening the reliance of fuel margins.